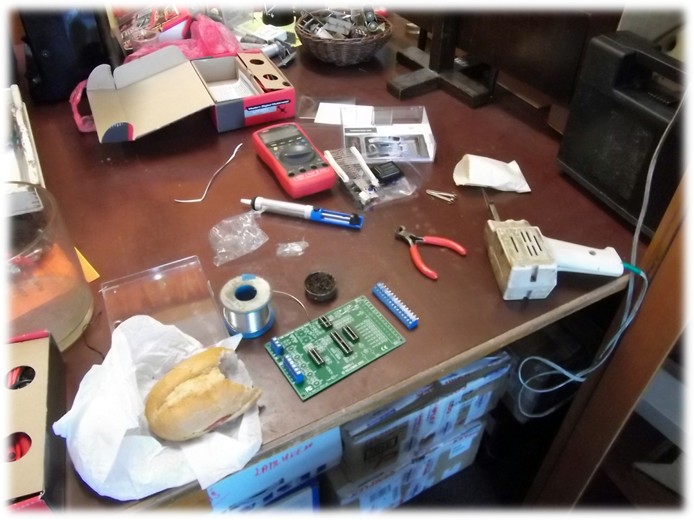 The concept of the first task - Measurement of thermal dependence of electrical resistance of metals and semiconductors - have been proposed in the thesis study further education DVPP RIF-3 at the Technical University in Liberec. Realization of remote tasks and whole remote lab environment was held at the Grammar School of J. Vrchlického in Klatovy and fully directed (and funded) by of its creator. Laboratory became the first secondary-school's internet remote laboratory in the Pilsen Region and the first grammar remote laboratory in the Czech Republic after its launch (April 12, 2011, 7:44 am).
Thanks to the attractiveness of this problem we expect to continue with the creation of other remote experiments. We plan to manage all the tasks by experimental USB board K8055.
We would also like to build the experiment that would be controlled by software ISES Web Control in the future. Based on experience of construction and operation of experimnets will arise other experiments, either as student projects or SPA (secondary professional activity).

The purpose of the laboratory is not only to support the practical teaching of physics, but also gathering experience with the operation of remote online laboratories.
We will therefore be very grateful for all your comments and insights!
---
Received awards
The laboratory continues to receive various awards (after a successful defense of the final work of the DVPP RIF-3 study, within which the first task of the laboratory was developed). As the first award was the 1st prize in the competition "Creative teacher 2011"in the category "Learning tool" and in 2014 was awarded the prize of the Pilsen region: "Successful Teacher 2014".
Next successes were characterized by the creativity of our students. Design and construction of the experiment "Load characteristics of the source" was awarded in the student competition "Technical Olympics of the Pilsen Region 2015". Two years later (2017), two teams were awarded in the same competition - developing a booking system for remote experiments and constructing a new experiment "Study of diffraction of light".